LapTop-master
MNT Pocket Reform - 7" Modular Linux Laptop - FoxLaptop
MNT Pocket Reform - 7" Modular Linux Laptop - FoxLaptop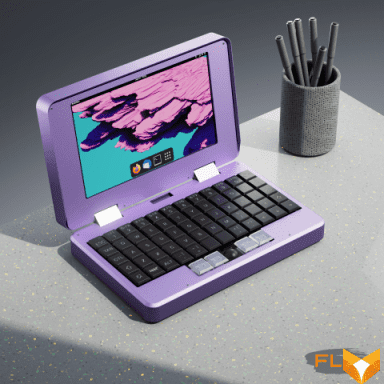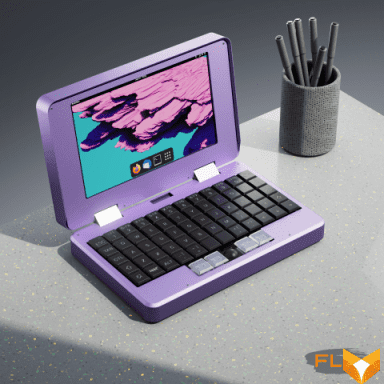 The Berlin-based startup MNT Research GmbH, which released the MNT Reform modular laptop two years ago, introduced its new product, the MNT Pocket Reform. This is a miniature laptop, the main feature of which was the ability to customize both the hardware platform and the operating system.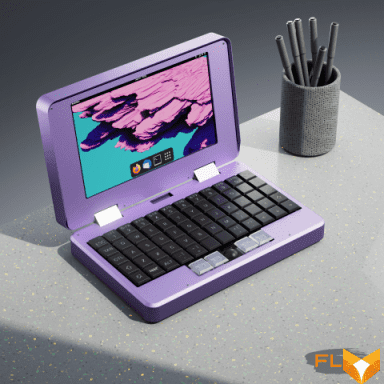 In fact, MNT Pocket Reform is not as compact as it might seem at first glance. When folded, it measures 20 x 12.6 x 4.5 centimeters, thicker than any modern gaming laptop. It is equipped with a 7-inch screen with a resolution of 1920×1080 pixels. There is also a micro-HDMI port for outputting images in resolutions up to 4K. The keyboard is ortholinear, which may not suit everyone, and with Kailh Choc White mechanical switches and RGB backlighting. There is also an optical trackball with four buttons.
Base configuration includes NXP i.MX8M Plus quad-core ARM processor, Vivante GC7000UL graphics accelerator, 4GB or 8GB DDR4 RAM, and up to 128GB eMMC flash with up to 2TB NVMe SSD option. For autonomy, a pair of batteries with a total capacity of 8000 mAh is responsible. Of the ports and connectors, there is a slot for microSD, micro-HDMI, two USB-C, one of which supports Power Delivery, and a network Ethernet port.
The manufacturer claims the possibility of replacing the hardware platform with Raspberry Pi CM4, Pine SOQuartz RK3566 or AMD/Xilinx Kintex-7 FPGA. Debian GNU/Linux, Plan 9 (9front), Genode, OpenBSD and other distributions can be used as an operating system. Declared the possibility of using retro console emulators such as VICE, Amiberry, DOSBox, Snes9x and DuckStation.
The price and timing of the release of MNT Pocket Reform on sale have not yet been announced, but pre-orders have already started on the official website.