LapTop-master
Ultraportable ARM Laptop - Samsung Galaxy Book S - FoxLaptop
Ultraportable ARM Laptop - Samsung Galaxy Book S - FoxLaptop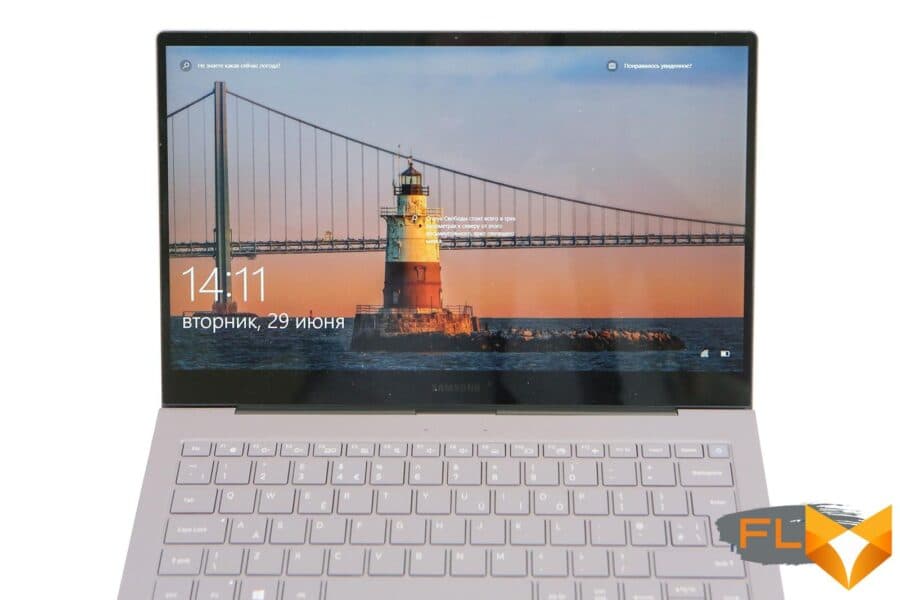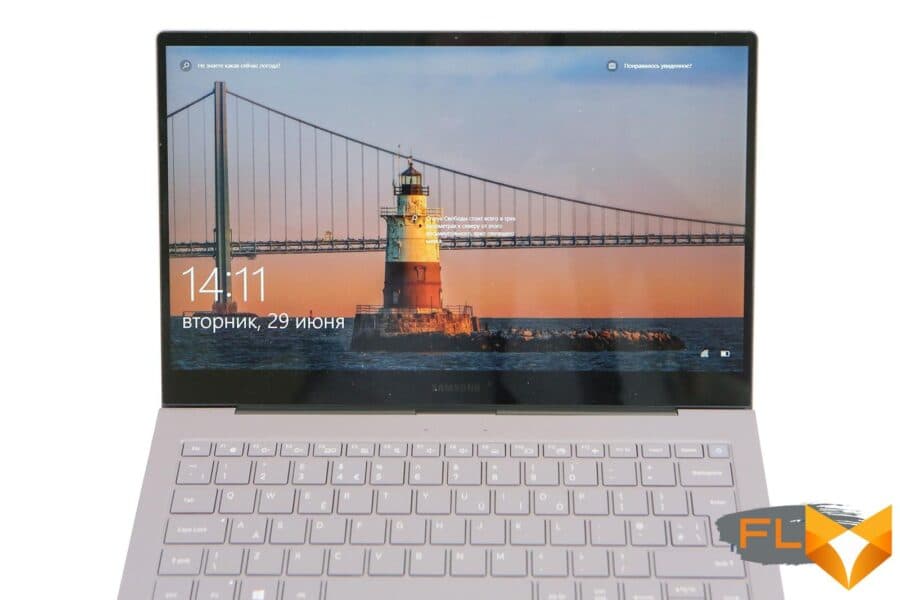 Scope of delivery:
Notebook
25W charger
USB Type C cable
USB Type C to Type A adapter
Instruction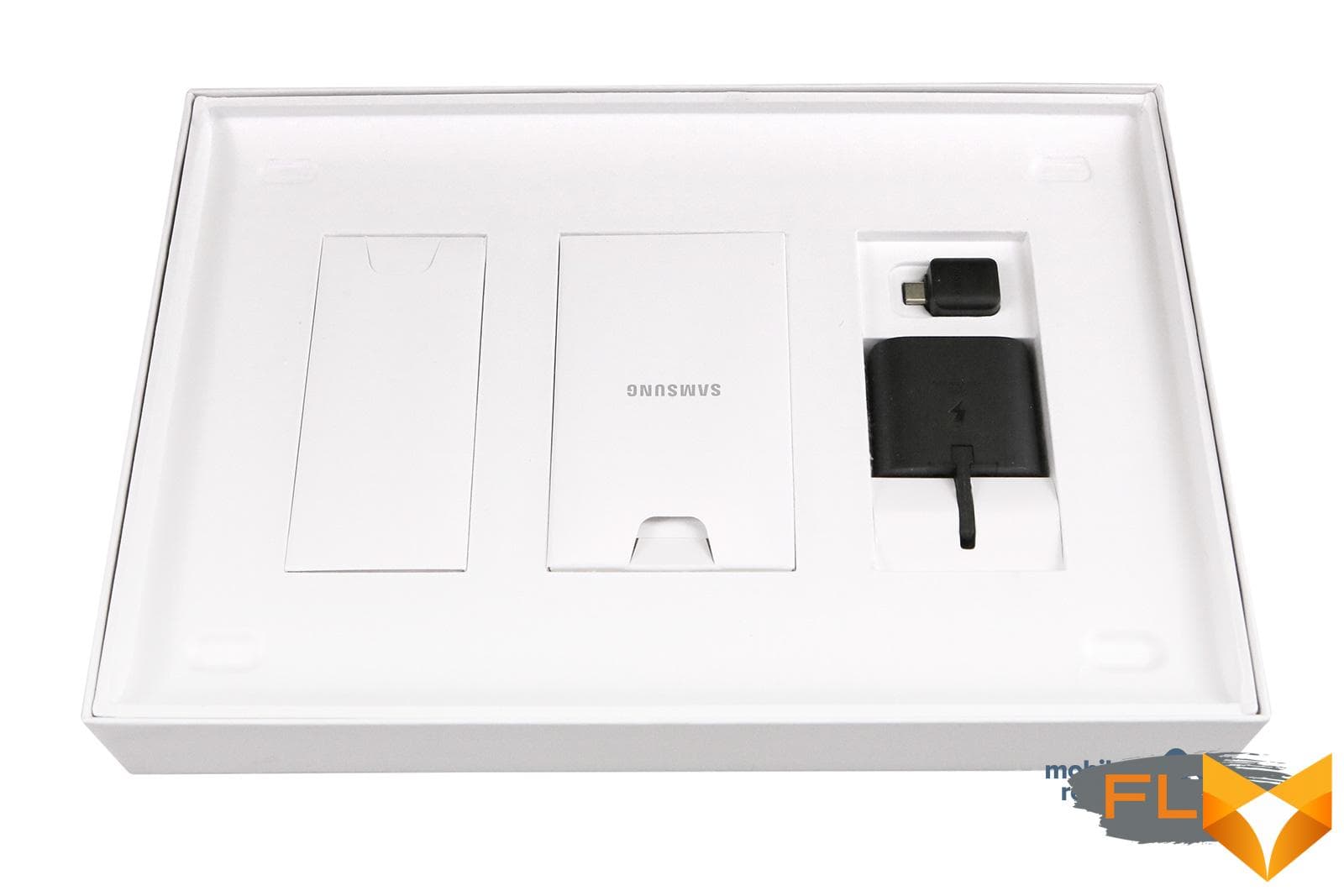 Specifications
Operating system
Windows 10 Home
Processor
Qualcomm® Snapdragon 8cx 8-core (2.84GHz max) 7nm process
Screen
TFT, 13.3″, FullHD, 16:10, touch, up to 10 clicks
RAM
8 GB
Memory
256 GB SSD, microSD cards up to 1 TB
Connectors
2xUSB Type C
3.5 mm Jack
Wireless interfaces
Wi-Fi 802.11 a/b/g/n/ac (2.4/5GHz), VHT80 MU-MIMO
Bluetooth 5.0
LTE cat.18, nanoSIM
Battery
Li-ion, 42 Wh Video playback time – up to 25 hours, operation in LTE – up to 14 hours
Advanced
720p front camera
AKG stereo speakers
Fingerprint sensor
Keyboard backlight sensor
GPS
Dimensions and weight
305.2 x 203.2 x 6.2-11.8 mm, 0.96 kg
Case colors
Gray, gold
Price
$669 and up (outgoing model)
Positioning
Ultraportable laptops are not new to the market, they are well known and popular among those who want the most lightweight computer that can be easily carried around in a bag and does not replace dumbbells. Typically, such laptops are considered machines that weigh less than a kilogram, although manufacturers never take into account chargers. In some ways, it makes sense, since the charge of such laptops is enough for a working day, you don't have to carry the charger with you all the time. Yes, and standardization in the form of a USB Type C connector makes life easier.
Qualcomm has been eyeing the laptop market for a long time and created the concept of Always On, Always Connected PC (ACPC), which provides for equipping a laptop with a cellular modem, that is, the computer turns into a kind of large phone, albeit with a number of reservations. As Qualcomm promotes its solutions and ARM architecture, Snapdragon processors become a natural choice for ACPC, the first mass laptop of this kind was Samsung's Galaxy Book S, which went on sale in May last year. Due to the pandemic, I didn't manage to spin the laptop then, I'm catching up, especially since this is an outgoing model and you can buy it for little money. But it's definitely not worth taking it as a regular Windows laptop, there are a lot of similarities, but there are enough differences. For owners of Samsung smartphones, there are a number of pleasant things here, the synchronization of applications and data, but more on that later.
Choosing the Galaxy Book S may be interesting for anyone who uses a laptop for typing, web browsing, minimal use of third-party applications, and no need for video processing. In a word, a workhorse for those who work in the office and outdoors, does not use any special software. The advantage of the laptop is its small size and weight, long battery life and the fact that, in addition to Wi-Fi, there is a built-in LTE modem and GPS, which makes the laptop unique in every sense. Let's take a look at how the Book S works, evaluate the pros and cons.
Design, dimensions, controls
The first impression when you take the laptop out of the box is that it is very thin and light (305.2 x 203.2 x 6.2-11.8 mm, 0.96 kg). The model is available in two colors – gray and gold. The top cover is made of metal, the lower part is made of the same plate plus a plastic insert behind which the antennas are hidden.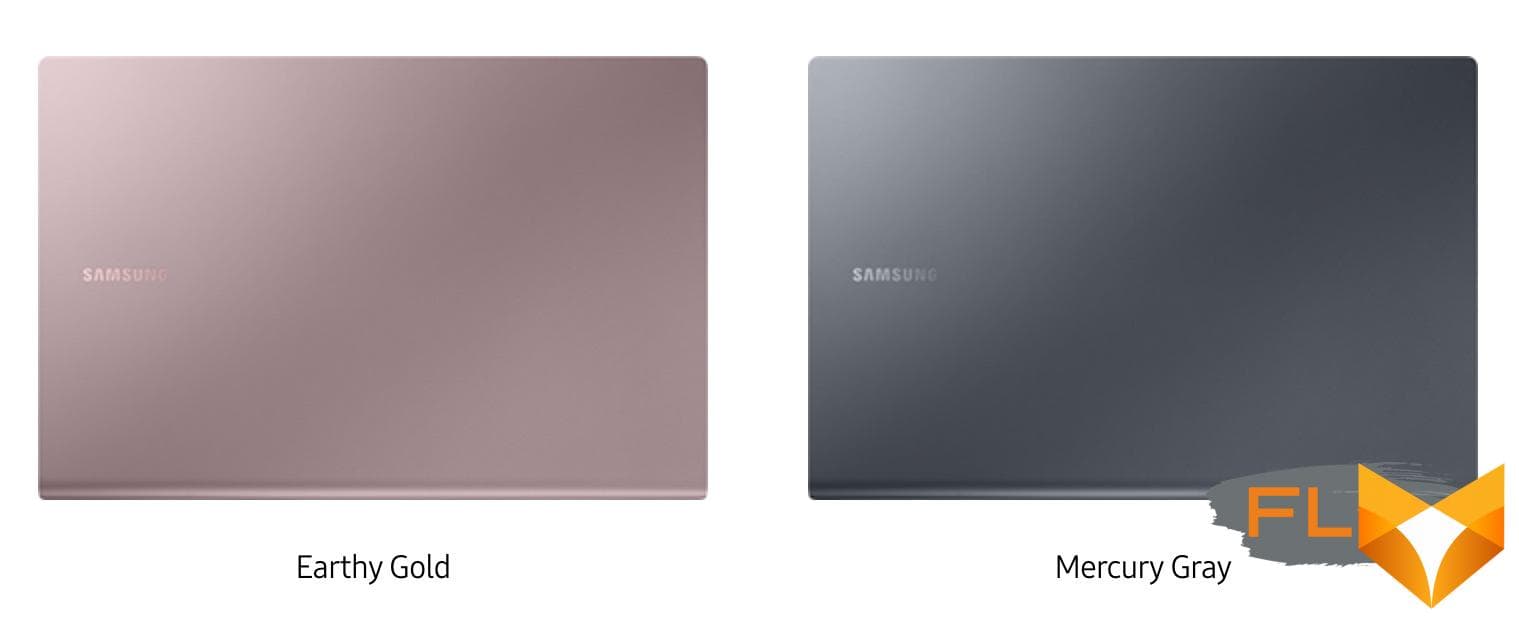 Despite the fact that the body is made of metal and the colors are matte, it is easily soiled, there are traces of other objects on it, from hands. They are easy to erase, but on a golden case they are sometimes annoying, and appear literally out of nowhere. Fantasy, and nothing more. No comparison with the MacBook case, where the color is similar, but the coating is completely different, no traces can be found there.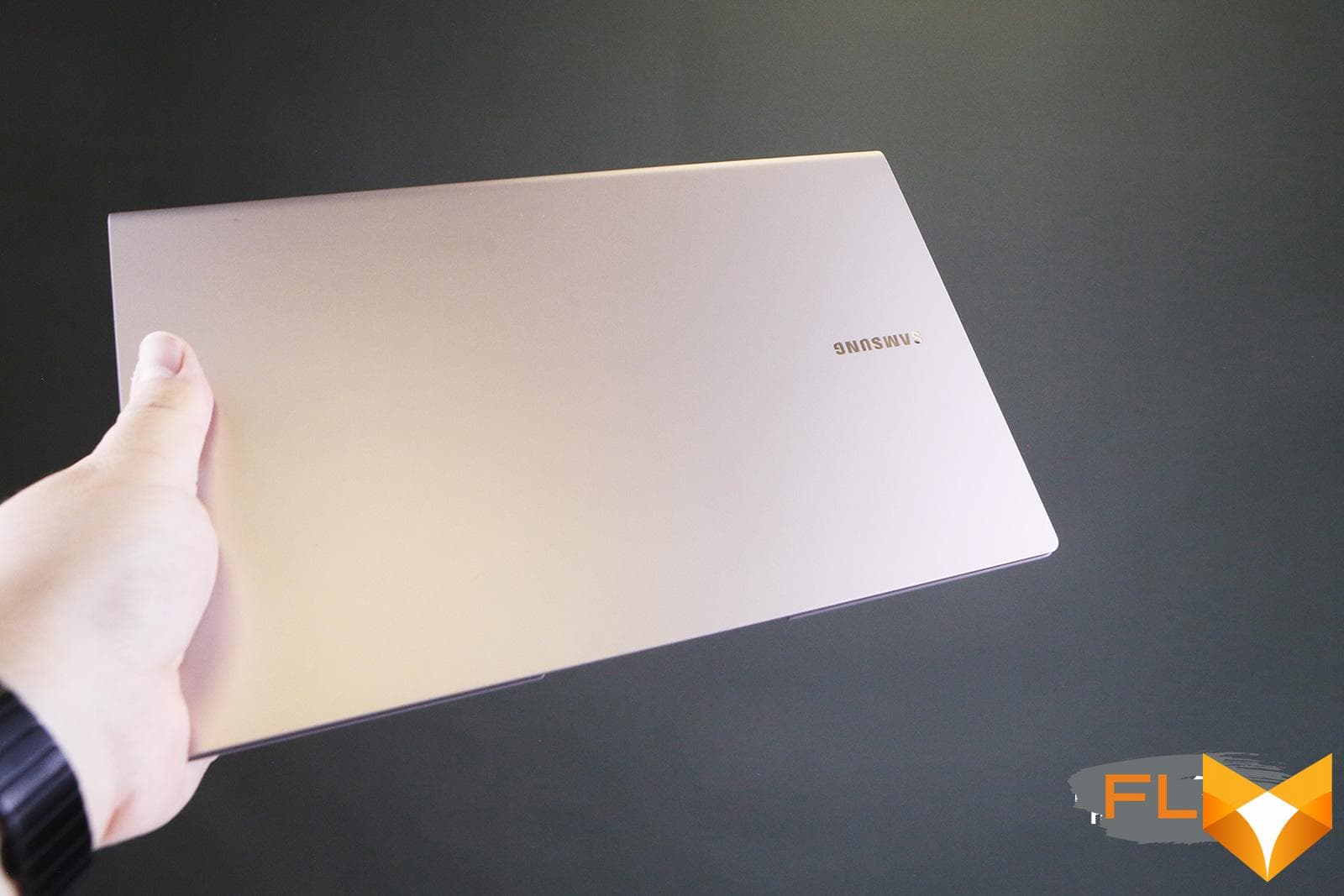 Remembering the MacBook, it should be noted that you can open it with one hand, everything is much more complicated here, the ergonomics are such that you have to use two hands each time, and it's easier to do it while hanging! Samsung engineers almost did not think about how to open the laptop, although there is a cutout for fingers in the middle, it is difficult to pick up the upper part. In a word, this moment is a complete frustration, you have to strain every time you need to open a laptop.

On the left side there is a 3.5 mm jack, as well as a USB Type C connector, on the right side there is a second such connector, there is also a battery charge indicator.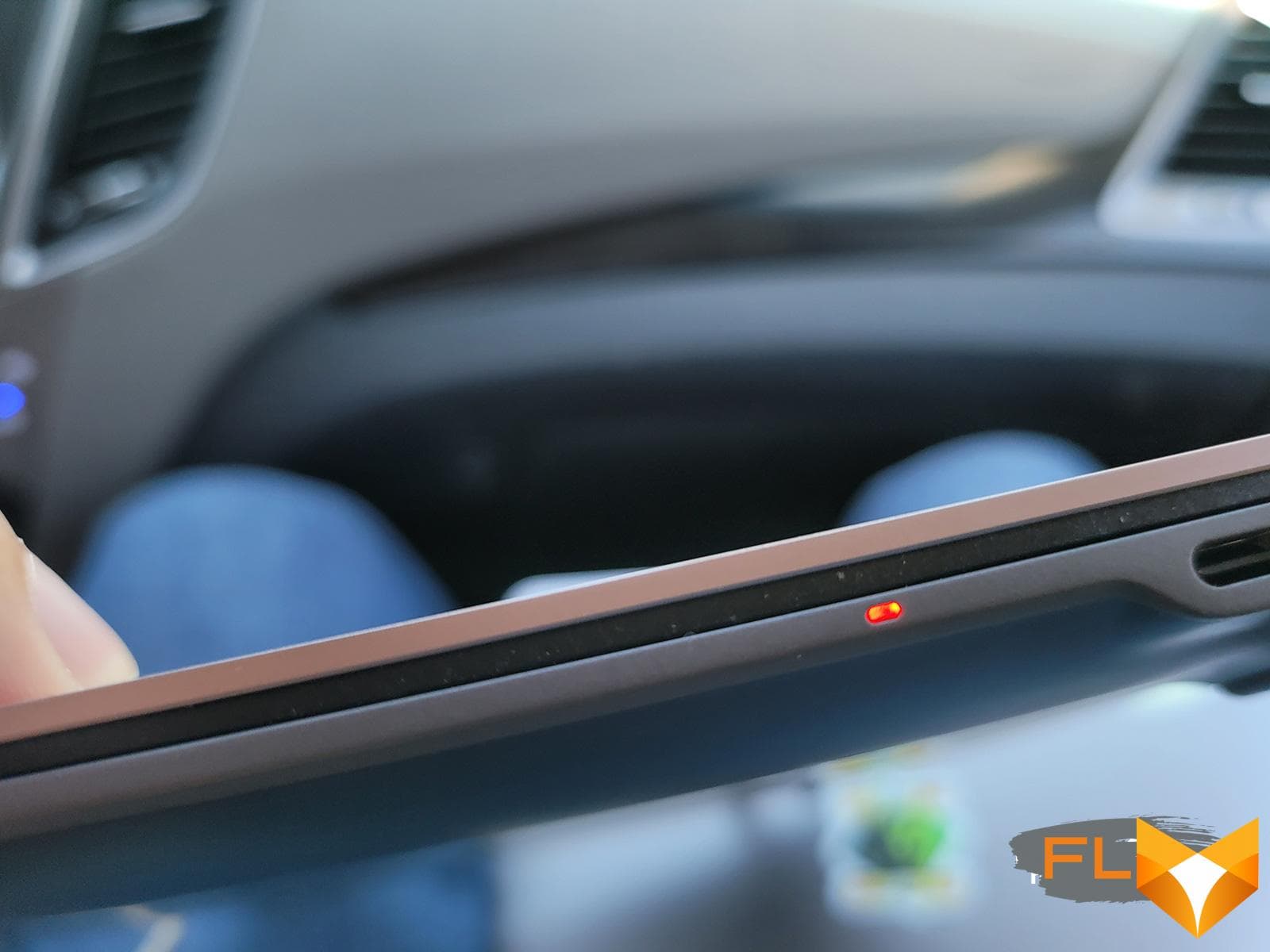 The laptop has no other indicators and connectors, so everything is poor. I would like to get a regular USB, but it does not matter. Those who are looking for more connectors will have to carry an additional accessory with them, which is inconvenient.
At the bottom, you can see a slot for a nanoSIM card, as well as a memory card (up to 1 TB). You can open it with ease, just drag the sled. And this is extremely convenient, you can change the SIM card at any time when you need it.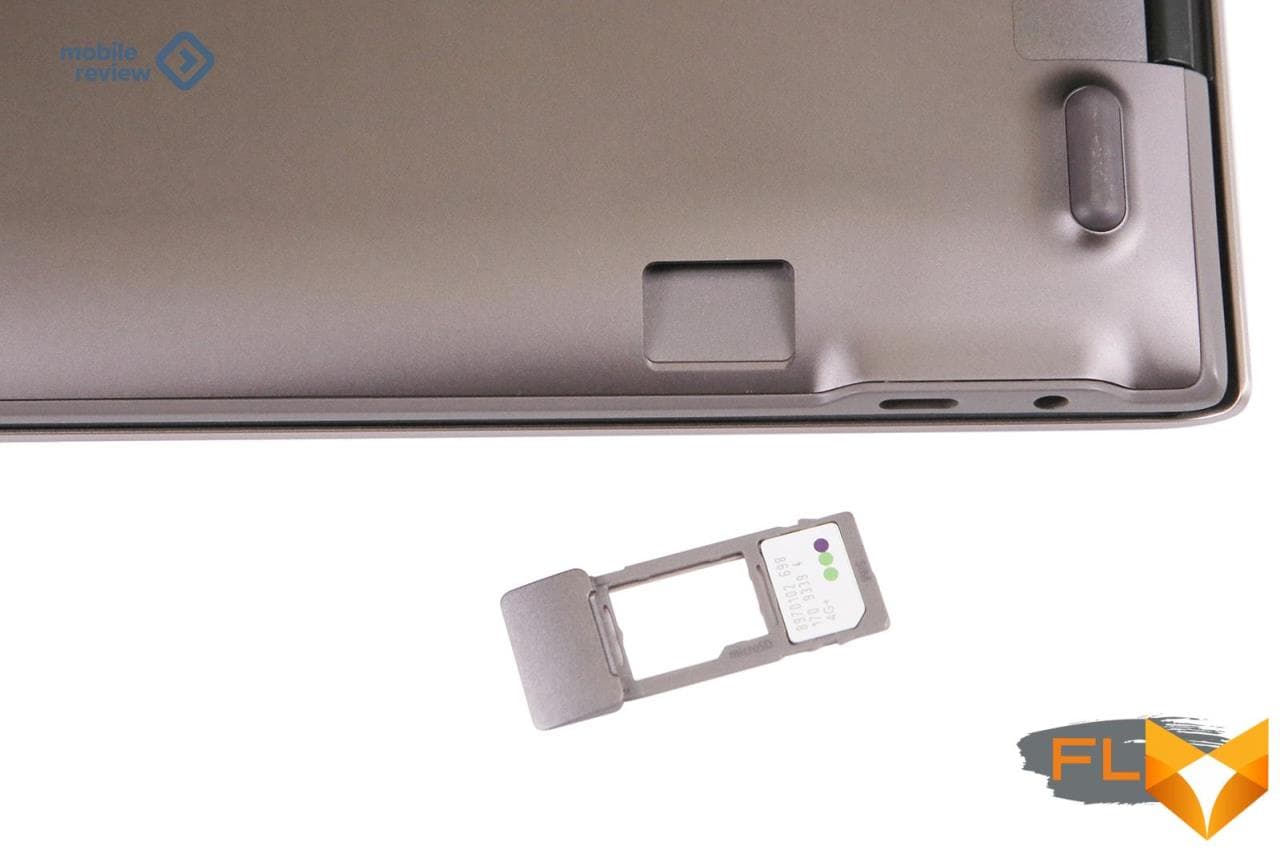 Also on the bottom are two AKG speakers, which are surprisingly loud, not only when the laptop is on a hard surface, but also in bed, and also when the device is on your lap.
The camera for video communication 720p copes with its task, but you can't say something like that about it. Usual quality for most of these laptops and nothing more. You can use the camera in Windows Hello to recognize your face and unlock your laptop.
But I like the fingerprint sensor more, it is built into the power button, located on the right in the top row.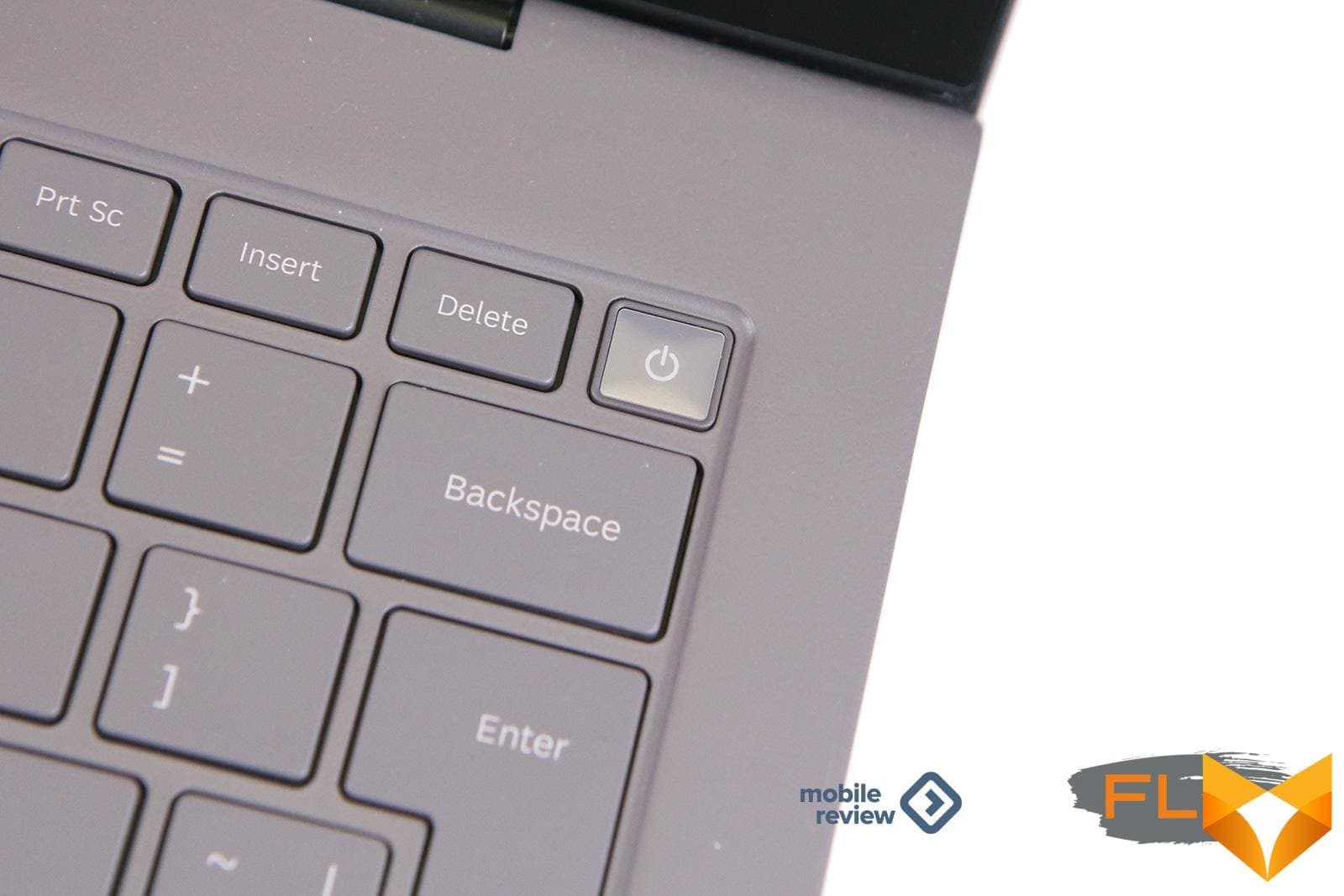 Even if you turn on the laptop, the sensor is triggered and unlocking occurs. The sensor works fine, unlocking the laptop is not difficult. There are no errors as such.
Keyboard and touchpad compromise
In all ultrabooks, the keyboard is a compromise, since the key travel is limited by the thickness of the case, it is impossible to make them have maximum travel when pressed. In this laptop, everything is exactly the same, you can compare it with the same MacBook Pro of the latest generation, the typing speed is comparable, the key travel plus or minus is the same. In a word, typing on the keyboard is pleasant, including blindly.
At the same time, the touchpad is much inferior to the keyboard, and it is precisely by the way you click on it that the positioning of the cursor does not raise questions. But pressing needs to be controlled, not in all places they occur correctly, which is annoying. Not horror-horror-horror, but an unpleasant little thing that spoils the impression of a laptop.
For those who, like me, constantly type texts, this typewriter will be acceptable. But involuntarily comparing with the 2020 MacBook Pro, I note that the latter is noticeably better in terms of keyboard.
The backlighting of the keyboard is pale green, it is automatically adjusted, you cannot influence how it works. Firstly, the sensor detects darkness, and only then does the backlight turn on (if the screen is bright, then the light from it is enough to keep the backlight from turning on!). Secondly, the brightness of the backlight is very low, there is no level control here.
Screen
Regular TFT-screen with a diagonal of 13.3 inches, FullHD-resolution. The maximum screen brightness is 350 nits, outdoor mode is not provided (it is available in versions with an Intel processor). See how the picture looks in bright sunlight.
The screen is glossy, it is not designed to work in places where there are a lot of reflections from light sources, otherwise it will glare a lot. In the room or in the car there is no problem. And here the main question arises: after all, the model was created to work in any place, including on the street, why didn't they think about the quality of the screen, its work in the outside world?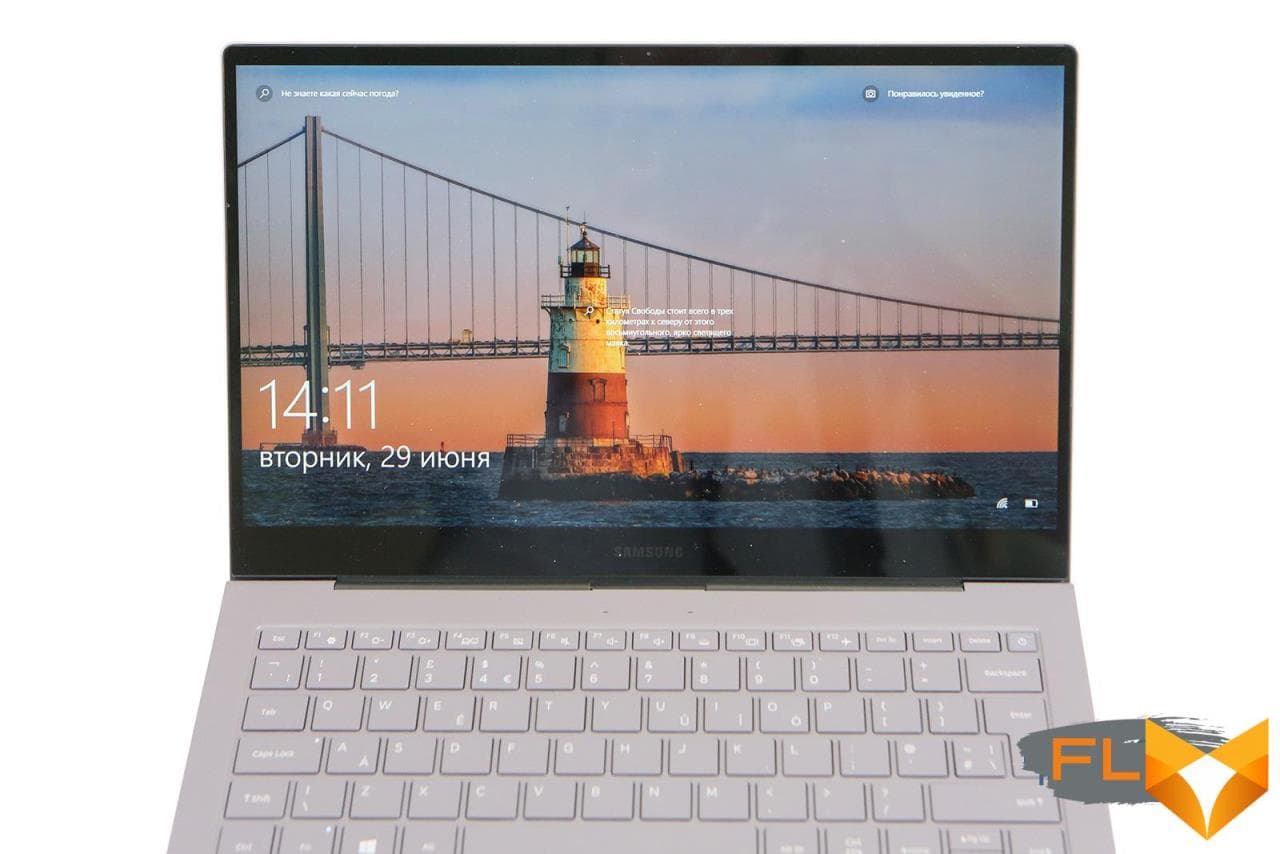 In general, I like the screen and its capabilities, but if you look at ultrabooks that are similar in size (but they are higher class and more expensive), then, of course, the displays win a lot in many aspects. They immediately made an intermediate solution, on the other hand, it is explained by the cost of the laptop.
Communications – Wi-Fi, LTE, GPS
The key feature of the laptop is GPS support on board, as well as the presence of an LTE modem. The work of GPS does not raise any questions, and the antennas work a little worse than in smartphones, due to their location. But in the car, the laptop leads you along the highway perfectly, there are no complaints. Scenarios for using GPS in a laptop are easy to come up with, but they won't be widespread for most people.
The presence of an LTE modem is quite another matter, you get a network connection that works anytime and anywhere. Traveled with this laptop by car across the country, plotting a route, looking at maps, downloading mail and so on. Without connecting to Wi-Fi networks, you get about 10-12 hours of work in LTE, which is very, very good. The connection speed directly depends on your operator, but the laptop itself supports up to cat.18, which can give you 200-250 Mbps in practice. It is the ability to work from anywhere – that's what captivates in this laptop.
Built-in Wi-Fi 5 is dual band. As such, there are no shortcomings, but there are no advantages either, this is a typical middle peasant, it works well in the office and at home, in conditions of a clogged air it starts to lose Wi-Fi.
Battery
Depending on the country of delivery, the complete charger may differ, there are exactly two options – fast charging at 25 or 45 watts. By and large, the difference between them is described only by the first hour of charging, both charges provide a full battery charge of 42 Wh in two hours.
The manufacturer claims the ability to watch videos up to 25 hours, but in my case it was about 15 hours. The average operating time is about 10-12 hours of screen and with the LTE modem always on, while the brightness is not maximum. If you set the performance to the maximum, turn the brightness up, then you will get about 6-7 hours of work. Which is very, very good. Of course, this is not a MacBook Pro on the M1 processor, but still a very decent result that is hard to ignore. Long battery life, minimal standby power consumption.
Memory, memory cards, chipset and performance
The laptop is available in one configuration – 8/256 GB. The built-in SSD has just under 200 GB of free space, it has excellent performance at the level of classmates (UFS). Since the chipset from Qualcomm is used, active cooling was removed from the laptop, it is simply not needed here, it almost never heats up. Quiet laptop, no fans, no extra noise.
Since this is an ARM processor, it works with Windows 10 Home with a number of limitations, for example, only 32-bit applications are available to you (you can, alas, forget about 64-bit ones). Supported applications are displayed in the company store, there is no need to look for something on the side. But the variety of applications is small, the same games are not for this laptop (the output is in cloud gaming, but you can't play from the machine itself, unless it's solitaire).
I'll spare you performance tests, since they are meaningless for an ARM processor on Windows, they don't really show anything. From myself, I note that everything works with a bang, the speed is more than enough in most cases. Another thing is that there are practically no such tasks that can load the system, and you will not be editing video in 4K resolution here, this laptop is for something else.
Software from Samsung and Microsoft – a set of proprietary programs
In the Galaxy Book S menu, you can find standard Samsung apps familiar from your Galaxy smartphones: Samsung Notes, SmartThings, Gallery, and more. All you need to do is sign in to your Samsung account to access your data, and it's nice to have everything you need out of the box.
Also, the laptop has a proprietary application from Microsoft – "Your Phone". Activate "Link to Windows" and you can launch your applications from your phone on the laptop screen, answer calls, messages, and so on. The delay here is noticeable, but still the work is well organized. I imperceptibly got involved and stopped turning off this function, it turned out to be useful.
Impressions
A year ago, the Galaxy Book S came out for $1,100 (one hundred dollars less for students and students). Today it is not widely available for sale, but in the USA they are available at a cost of $ 670, which, in my opinion, is a very good deal for such a machine. Qualcomm's ACPC concept looks interesting, but far from being needed by everyone – rather, it is a great tool for those who work outside the home and office, as they say, in the fields. But specifically in this laptop, the screen is not the best for this, it glares and has a brightness that is far from maximum. But a laptop that is constantly connected to the network, which does not depend on the presence of Wi-Fi, is very good, you get used to it instantly, and there are no longer enough such capabilities in other devices. It is clear that you can always use your smartphone to connect, distribute the Internet from it, but this is still not the same. Immediately, the device initially has all the capabilities to connect to the network.
I like the ultrabook form factor, and this one is good value for money too. In many aspects, it is perceived as Dell XPS 13, but they have a different price segment, however, as well as the hardware component. Samsung has released a lot of ultrabooks this year, and only one is based on an ARM processor: the Samsung Galaxy Book Go model is powered by a Snapdragon 7c Gen2 processor.
The ideology of this laptop is very interesting, but it's hard to deny that not everyone needs it. But for those who are looking for a laptop with an LTE modem, this device will come in handy, as there are not very many alternatives, especially for such money. Qualcomm is actively developing the direction of ARM laptops, a reference design for 5G-enabled devices was previously released, commercial laptops will be released in the summer, there are also several models from Lenovo and HP. How do you like the idea of ​​such a laptop in general? Do you need mobile data?